Welding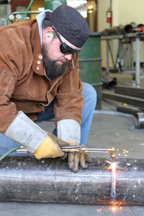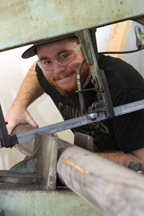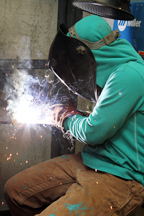 Welding is considered a high demand occupation that provides a living wage, with projected short- and long-term growth in Chelan and Douglas Counties, according to the Washington State Employment Security Department.
WVC's Industrial Technology program offers a welding and fabrication 55-credit certificate and a certificate of completion. This training provides you with the skills to perform welding duties in construction, repair, maintenance and fabrication fields. Hands-on instruction is included in core welding techniques—including MIG and TIG and pipe welding—and in metal fabrication with a variety of materials. Safe working habits are emphasized in lecture format and in demonstrations. An industrial safety course includes training and certification in first aid/CPR, flagging, forklift/industrial truck operation, OSHA-10 and hazardous materials awareness. Students also receive practice in preparation for the Washington Association of Building Officials (WABO) welding certification exam.
For more information about careers related to this field, go to
My Next Move
or the
Employment Security Department Web page
(scroll through the alphabetical list by occupation, or type the name of an occupation into the search filter, such as welder or metal fabricator).