New Knights softball coach
New Knights softball coach
Media Contact:
Greg Franz, athletic director, 509.682.6771
Libby Siebens, community relations executive director, 509.682.6436 (Mon.-Thurs.)
October 6, 2016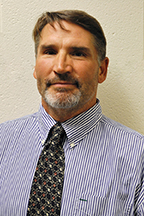 Michael Garoutte is the new head coach for Knights softball at Wenatchee Valley College, replacing longtime coach Shelly Plugrath, who retired from the position in the spring.
"It's an honor for me to take over a program that [Pflugrath] built," he said. "I'm honored to be here at WVC and to have the players that she had join our family."
With seven returning players and nine freshmen on the team, Garoutte said, "We are working hard to reach our potential as individuals and reach our potential as a team."
The team has fall games coming up against the University of Washington, Western Washington University on October 9 and Northwest Christian on October 15. Their NWAC region games begin on March 17 at Walla Walla and Columbia Basin College.
Garoutte's softball experience began when he joined the Navy after attending Boise State. He coached and played utility for the Navy's fastpitch team. After serving for six years in the Navy, he went on to NCAA Division II at Central Washington University, where he earned a degree in biology education. While he was completing his degree, Garoutte began coaching an over-20 fastpitch team. He taught and coached multiple sports for three years in Yuma, Ariz., returned to CWU for his master's degree and joined the softball coaching staff as assistant coach and then associate head coach.
Garoutte went on to positions in NCAA Division III at Kalamazoo College as head softball coach; Kittitas High School, as assistant coach; Boulder Creek High School, Ariz., as co-head coach; and, most recently, CWU and NAIA at Eastern Oregon University as pitching, catching and hitting coach.