College Assistance Migrant Program (CAMP)
IMPORTANT:
Our campus and CAMP office is currently closed. CAMP staff are working remotely and summer hours of Monday-Thursday 8am to 6pm. If you wish to contact any CAMP staff member please click on our staff tab.

You can email general questions to camp@wvc.edu
CAMP is a federally funded* program designed to help students from migrant/seasonal farmworking backgrounds during their first year of college. It provides academic and financial support services to empower students so they have a strong foundation to build upon as they work toward a bachelor's degree.
CAMP collaborates with college instructors, student services and community-based organizations to improve educational opportunities for students.
It all Begins Here.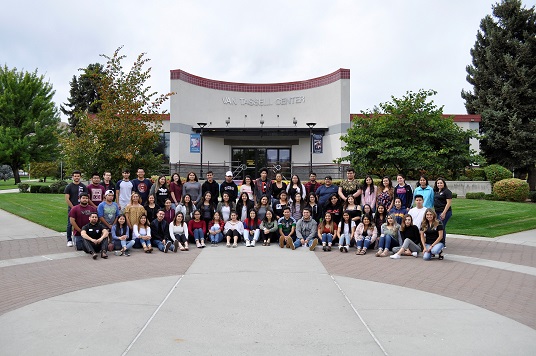 Pictured above the 2018-2019 CAMP cohort.
Location
Wenatchee Valley College
Wells Hall, room 1060
1300 Fifth Street
Wenatchee, WA 98801
*CAMP is 100% funded by the U.S. Department of Education, Office of Migrant Education: www2.ed.gov/programs/camp/index.html.