International Students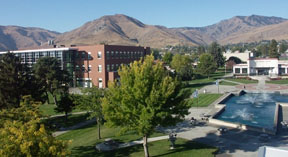 About WVC and the Community
Wenatchee Valley College offers outstanding services: personalized advising, student clubs, a variety of free events, free tutoring, supportive local families and more.
Located in the beautiful and safe city of Wenatchee
Wenatchee Valley College is set in Wenatchee Valley, the home of premium wines and world famous apples. The valley is located in the center of Washington state and nestled between the Cascade mountains and the Columbia River. With four distinct seasons, 300 sunshine-filled days a year, the large Columbia River running through town, mountains nearby, a robust hiking trail system, and a local ski resort, the valley offers year-round opportunities for enjoying the outdoors. Named as the fifth greenest city in America (Country magazine, 2007), and as one of top 50 best places to live + play (National Geographic Adventure, 2007). We are waiting for you!