Construction Updates
Wells Hall Replacement*
*Updated June 3, 2019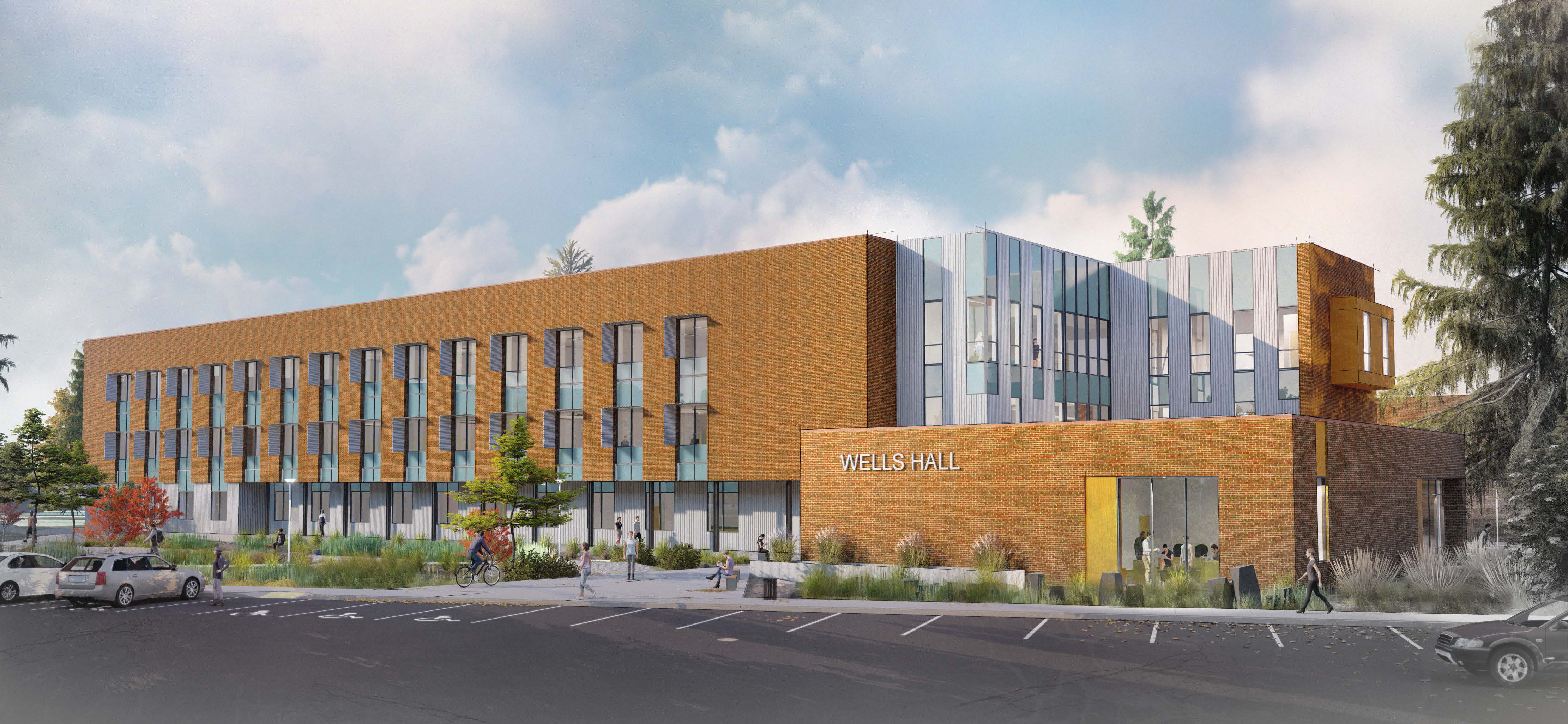 The Wells Hall Replacement project will replace Wells Hall wings 1-4 with a new, 73,935 square-foot, three-story building. The current Wells Hall building is the oldest building in the community college system built for college instructional purposes.
Project updates
Plans and specifications are being devleoped by Integrus Architecture for the constructions of the new building. The construction contract is expected to be awarded this fall, with demolition beginning in November.
Timeline
Design: August 2018 - July 2019
Office/classroom relocations begin: June 21, 2019
Office/classroom relocations end: September 9, 2019
Construction: November 2019- June 2021
Demolition begins: November 4, 2019
Project completion: Summer 2021 (open for fall quarter classes)
What will be in the new building
25 classrooms, numerous offices and program spaces
Adult Basic Education/English as a Second Language
Developmental Education
Philosophy/Humanities
World Languages
English
Social Sciences
Communications
Workforce Education
Continuing Education
a conference center
During demolition and construction of Wells Hall wings 1-4, parking in the Wells Hall Visitor Lot (Lot A) and the Music and Art Center Parking Lot (Lot M) may be affected. For more information about paid parking on the WVC campus, visit the Parking webpage.
View and download a map of the Wenatchee campus with the new, temporary locations of the departments that will be affected by the Wells Hall replacement construction.
Contact
Charlie Robb, project manager: crobb@wvc.edu