Newsletter
Our monthly newsletter - Knight Vision - features stories on alumni, the great things happening at Wenatchee Valley College, how you can interact with fellow alumni, and how you can be involved with current students! And when special events or opportunities arise, we'll be sure to let you know.
May 2018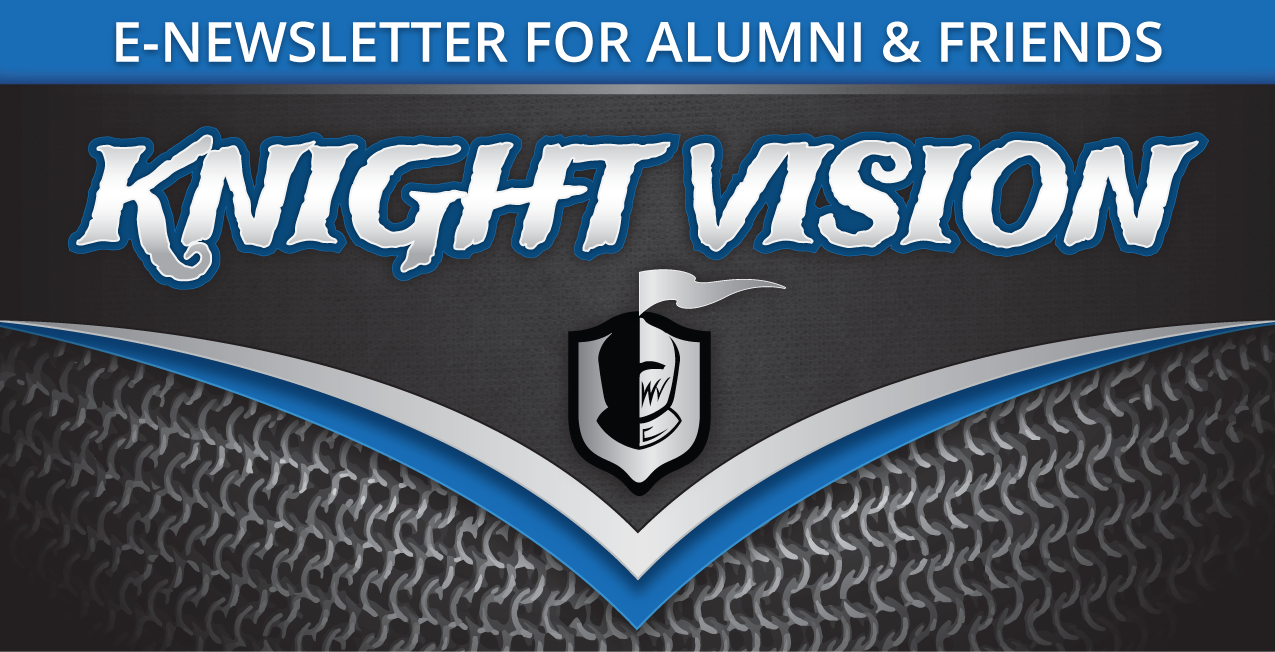 Celebrating Our Heroes
This month WVC Foundation and the Alumni Network recognized individuals that have made a significant impact at the college. With supporters like you, our students succeed in our community and beyond.
---
2018 Distinguished Alumni: Malachi Salcido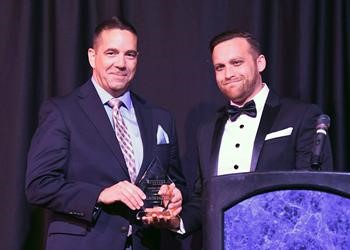 Congratulations Malachi Salcido! We are honored to recognize Malachi as the 2018 Distinguished Alumni. In his own words: "I would not be in the position I am today if it wasn't for the input and influence of Wenatchee Valley College."
At WVC Foundation's Gala on May 19, we were thrilled to learn that he will be giving back to WVC through a full ride scholarship!

Malachi has successfully launched and is running a number of companies, including The Salcido Connection and Salcido Enterprises. The Salcido Connection is the recognized regional leader in designing and installing reliable, efficient building systems. Salcido Enterprises is the national leader in blockchain technology development and is at the forefront on an international level. The work of this company is revolutionizing technology, how business operates, and is poised to have a positive impact on both a local and global level.
---
Record Night for Student Support
The Wenatchee Valley College Foundation's The Gala on May 19 raised $85,738 in support of the WVC veterans work study program, paid internships and the study abroad program. Money was raised by 238 attendees through ticket sales, silent auction sales and a paddle raise.

"This is a momentous achievement for the Wenatchee Valley College Foundation," said David Davin, WVC Foundation executive director. "This was the largest amount ever raised in a single night by the foundation, and serves as a milestone as the foundation board and staff work together to increase our annual impact on the college, its programs and its students."
---
Around Campus
Graduation Volunteers

The WVC graduation is on June 15 and we need your help! This year over 400 students will be graduating from Wenatchee Valley College, joining the alumni family.

We're setting up chairs for the ceremony on June 13 at 9:45 a.m. at the Apple Bowl Stadium. If you have time to help, please join us!

Dick Lapo Celebration

Join us to celebrate the life of Dick Lapo in the Music and Art Center (MAC) from 5 to 7 p.m. June 4. This open house event will include light food, beverages and socializing.

Anyone who has ever sung under Dick's direction is invited to participate in a brief benediction by Columbia Chorale. Meet the other singers in The Grove Recital Hall at 6:15 p.m.

First Friday

See our students' talent! Join us on June 1 for First Friday from 5-7 p.m. for WVC's Graphic Design Degree Capstone: Throwing Spaghetti at Dingos.

This exhibition is a capstone project which seeks to answer the question "What is graphic design?" with the help of the students' portfolios compiled over the two-year program (along with a mixed-metaphor).