Success Stories
The Wenatchee Valley College at Omak is known for its small classes, personalized instruction, and student support in changing lives for the better.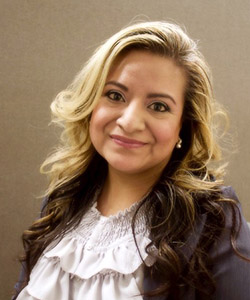 "I'd do it again," Sarah Polina, a single mother of an 18-year-old son, says of the Wenatchee Valley College (WVC)-Omak experience. "Having a job, a home, and a college campus all within walking distance was so helpful," Polina continued. She spoke recently to a WVC at Omak Foundation meeting, explaining how the Omak campus of offerings, staff help, and support helped change her life for the better. After her former employer, AT&T, closed, Polina attended WVC at Omak and retrained to improve her employment opportunities.
Today, she is an agent for VIP Insurance in Omak, as well as being a disc jockey and Zumba instructor. "A caring faculty, small classes, and the ability to stay in the area to raise my family," were all important aspects of her Omak campus experience, she noted. Affordability and support were also important to her.
Kiana's advice and recommendations to high school seniors would be, "Don't grow up too fast! Enjoy the time you have and cherish all the little things. To be a successful student takes a lot of self-discipline and responsibility, but all the hard work really pays off in the end, so dive into your education and take advantage of the opportunity while you can. I must say, there was no better feeling than when I was walking across the stage at graduation and being able to take that deep breathe and say, I did it!"
Sam graduated from Lake Roosevelt High School on June 10, 2017 and from Wenatchee Valley College on June 17, 2017 with her Associate of Arts & Sciences degree. She transferred to Eastern Washington University this Fall, planning to earn her Bachelors Degree in Business and a Minor in American Indian Studies.
Sam shared, "I chose WVC Omak because it was the most convenient campus available that provided all the resources necessary to make my Running Start experience successful."
"Some advantages that arose by attending WVCO were, I had the privilege of creating my own schedule for classes, I had a wonderful and reliable advisor, and like I said before the availability of resources at the Omak campus were very convenient. Even though I live a far distance away campus, the Omak campus gave me the opportunity to take classes in person for a better learning environment. The only disadvantage I had while attending WVCO, was that there were a few classes I was interested in that were only offered in Wenatchee at the main campus."
"Sadly, I was unable to participate in student activities. I worked full time, and had a lot of community activities I was involved in for the tribe." "My overall experience was great! I couldn't imagine myself anywhere else. I felt like I could really rely on my advisor at WVCO for anything that popped up and that was the support I needed."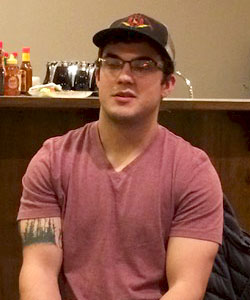 Seth Martin, Okanogan High School 2009 graduate, says, "The support system in Omak is great; the flexibility of the professors is outstanding." Now 26, Seth continues, "If I had entered a four-year college right after high school, the class sizes and lack of a support system would have been an issue. WVCO made up for those. It was a great place to start. The teachers were great and the tutoring centers a major help. I could work part time and still schedule my needed classes. The Omak campus has a lot to offer," stated Martin.
Martin completed his degree in Criminal Justice at EWU. Martin is currently working in Idaho for the Forest Service as part of a Hot Shots fire fighting team. He credits WVCO with giving him a solid post-high school starting place. "I'd recommend it to anyone who wants to go beyond grade twelve and get a friendly start," he added.
Bryan Berntsen, age 55, of Omak, works as a ASCP Board Certified Medical Laboratory Technician at Mid-Valley hospital in Omak. "WVC- OMAK provided the vehicle for my success," he says.
In 2005 Berntsen was stocking shelves and supervising the nigh crew at a local market. When Walmart came to town, he was laid off. After attending a Work Source careers class, he enrolled at WVC OMAK, taking prerequisites which would lead him into a much in demand field: Medical Laboratory Technology. Berntsen told his story at a recent meeting of the WVC Omak Foundation which supports local students and staff on the Omak Campus. Vicki Turner, Kit Arbuckle, Randy Middleton, Vicki Lewis, Jeff Dykes, Bob Gillespie and others at the Omak College each played a role in his success. Each was supportive and facilitated Bernstein gaining new skills in computers, communications, medical and laboratory work, as well as chemistry and other required knowledge and skills.
By September 2007, Berntsen had graduated from WVC OMAK and become a Board Certified Medical Laboratory Technician. Hired by Mid-Valley Hospital, he and eight other full-time technicians, plus their supervisor work full time doing urinalysis, blood coagulation factor tests, blood draws, liver and kidney tests, and much more.
"I am proof that you can teach an old dog new skills," Bernstein said. "I love my job. I am truly thankful to WVC OMAK for this. I know I make a difference. I love what I do. Some days are traumatic, especially when you are working with someone you know or their family. The power of modern medicine is incredible to witness first hand. I have WVC OMAK to thank for giving me the opportunity to do so every day. I live five minutes from work and get paid quite well. WVC OMAK and its fine staff gave me a chance to find out what I was capable of."
Bernstein noted there is a shortage of MLTs nationwide. "In bigger hospitals you can become more specialized. I like it being different each day. We deal with inpatients, outpatients, ER patients, family members, doctors, nurses, admissions people, billing, and more. Communication skills are important. Lab Techs are required to have exceptional computer skills. We troubleshoot analyzer, reagent, and patient sample issues. Diagnostic, technical, therapeutic, and direct patient care are provided daily."
He advises current and future students, "Use work-study, grants, and scholarships when possible. Student loans require long term payback."