Meet the Director
Dr. Sai Ramaswamy, BAS-ET faculty lead
Sai Ramaswamy, Ph.D., is the new faculty lead for Wenatchee Valley College's Bachelor of Applied Science-Engineering Technology (BAS-ET).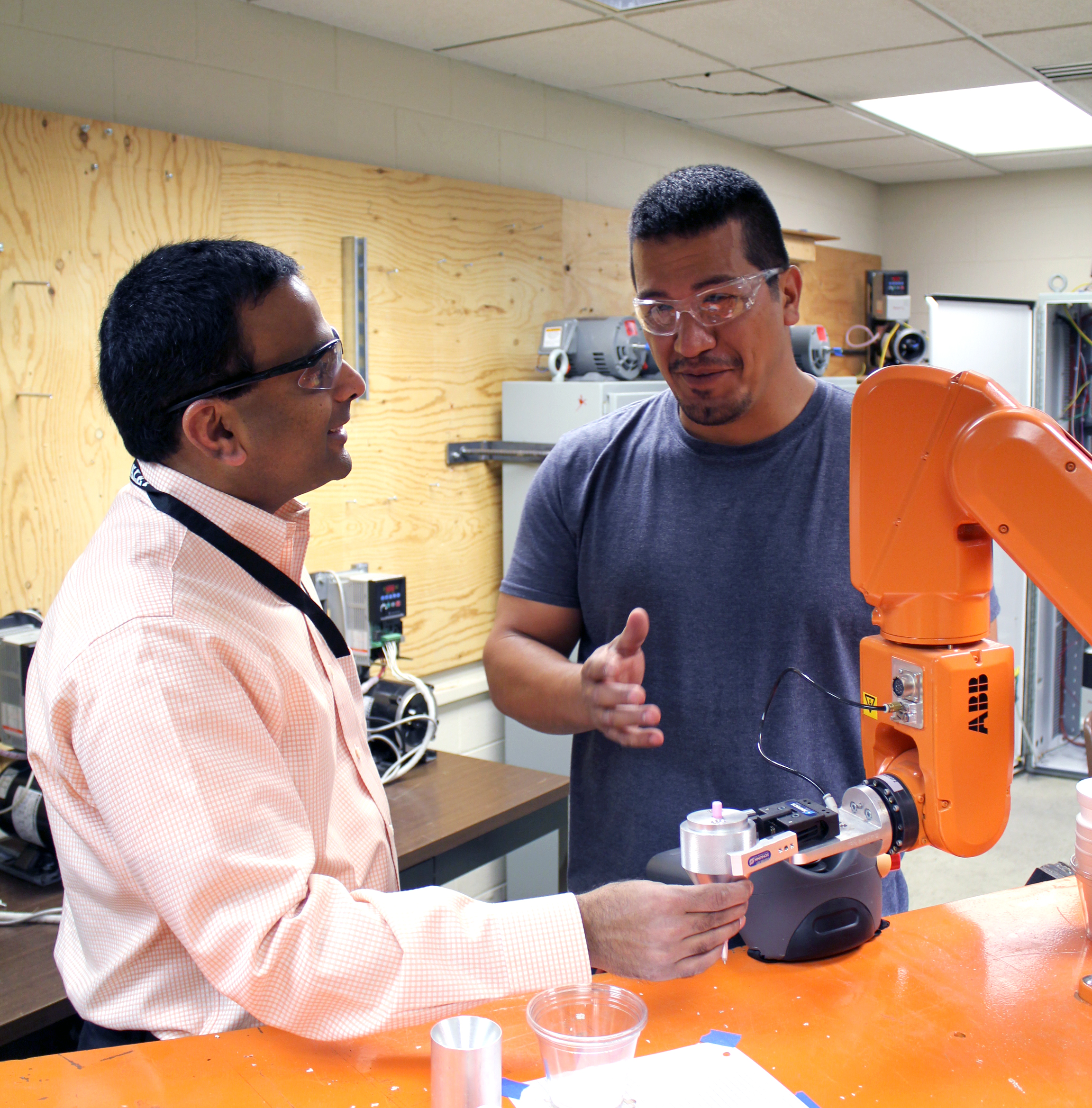 Previously, Dr. Ramaswamy spent four years at Iowa State University as a research and teaching assistant. Before that, he worked in Houston, Texas; Erie, Pa.; and Hyderabad, India, in tech and manufacturing fields.
Dr. Ramaswamy most recently studied industrial and agricultural technology at Iowa State University.
"One of the things I really liked about this is the applied nature of it," Dr. Ramaswamy said of the field. "I think that is something that is very attractive to students."
He said one of the challenges the engineering technology field faces is a "lack of awareness."
"They think it's a technician career," he said. "That's not what this is."
Engineering technology is instead a happy medium between the conceptual expertise of an engineer and the hands-on abilities of a technician.
Engineering technology students are able to design a system, as an engineer would, but also manage, optimize and troubleshoot these systems. Dr. Ramaswamy said this is part of the reason students around the country are seeing good job placement rates and are often good candidates for promotion within their companies.
Regionally, Dr. Ramaswamy said a good example of a field which would benefit from engineering technology students would be fruit packing. An employee must understand that automation sorts and checks the quality of fruit, as well as how to manage that information. That's why the BAS-ET program includes courses in quality management that look at "industry and manufacturing on a wide scale."
Dr. Ramaswamy said the BAS-ET could prepare students for many other fields as well, including agriculture, manufacturing, and even medical fields.
"This degree applies anywhere there's robotics," he said.