Global Potluck
Lucero Cuevas
WVC Student, MEChA Political and Gender Chair, Running Start
Capirotada (Bread Pudding)
|Serves: 8| |Prep. time: 25 mins| |Baked time: 45 mins|
Ingredients
12 Ounces About 1 1/4 cup of piloncillo or dark brown sugar
1 1/2 cup of water
1 stick of cinnamon
2 cloves
3 Tablespoons of melted butter
3 Tablespoons of vegetable oil
16 slices 1/3" thick of Bolillo or French bread at least 2 days old
3/4 cup of Cotija Cheese
1/4 cup of roasted peanut
1/4 cup raisins
2 tablespoons of butter cut in small cubes
Instructions
Preheat oven at 350F.
In a medium size pot place the Piloncillo, cinnamon stick, cloves and water. Place in the stove and melt in a medium heat.( If you have a hard time cutting the piloncillo for the amount needed, place it in your microwave for intervals of 30 seconds until it is soften enough to cut. Be careful while removing it out of the microwave since it gets extremely hot.)… this will turn into a syrup consistency
In a medium size pot melt the 3 TBS of butter, mix the melted butter with the oil and brush over the slices of bread. Place in a baking tray and bake 8 minutes and then turn over to bake 5 more minutes. The bread should have a deep golden color.
Once syrup is ready and bread is toasted, start dipping the bread into the syrup to get and even moist. Assemble the slices of bread in ovenproof dish
Top the first layer of bread with cheese, raisins and peanut or any other fruit or nuts you would like to add according to the suggestions given above or your own.
Place another layer or bread and continue the process as in step 5.
Pour the remaining syrup over the last layer of bread and top with the cheese, raisings and peanuts.
Dot with the 2 tablespoons of butter cut in small cubes.
Cover with aluminum foil and bake in your preheated oven for 45 minutes until the top crust is golden and the lower layers are moist.
Serve warm or cold. Enjoy
Marichuy Alvízar
Equity and Inclusion Coordinator
Enchiladas Mexicanas al estilo Camalote, Michoacán- Mexican Enchiladas Camalote, Michoacán style
|Serves 7| |Prep time: 30 mins.| |Cook time: 15 mins. |
Ingredients
Enchilada Sauce
8 chiles guajillos
2 garlic cloves
Pinch of oregano
Pinch of cumin
Pinch of pepper
Pinch of ginger
1 TBS of maseca (corn flour)
Garlic salt to taste
1 TBS of oil
Instructions
Sauce
Boil the 8 chiles guajillos with 3 cups of water, once soft they are ready.
Blend the 8 chiles with the 2 garlic cloves, the pinch of oregano, the pinch of cumin, the pinch of pepper, the pinch of ginger and the TBS of maseca. Also, add the water left from where the chiles were boiled.
In a pan, add the 1 TBS of oil, once hot, pour the enchilada sauce, as your pouring, make sure to strain the sauce for any leftovers
Bring to a medium heat and let simmer, once it simmers, the sauce is ready
Filling/Topping
Chop/dice the onion, into small little pieces
Add the pinch of oregano mix and a teaspoon of vinegar
Chop cabbage
Enchiladas
Add oil into a pan, once it hot add your tortilla, in and out.
Once you have your tortillas ready, dip them into the sauce.
Add your onion and cheese inside
Roll them up
Add cabbage and more cheese on top
Enjoy so yummy enchiladas
Notes
Fillings can include shredded chicken, ground beef, and/or potatoes
Toppings can include lettuce, sour cream, tomatoes,
Livia Millard
Multicultural Coordinator and Academic Advisor-Omak Campus
Baked Indian Tacos
|Serves 8| |Prep time: 30 mins.| |Cook time: 20 mins. |
Ingredients
No Fry- Fry Bread
2 cups of flour
½ water
3 tsp. baking powder
½ cup nonfat or low fat milk
2 T salad oil
½ tsp. sugar
Instructions
Mix dry ingredients together.
Add in liquid ingredients and mix thoroughly.
Portion out dough into 8 small balls. Pull each ball to flatten.
Taco Mix
1 can (15 oz) low fat chili
1 cup grated cheese
1 cup shredded onion
1 cup chopped tomato
Salsa to taste
Layer chili, lettuce, tomato, cheese, onion, and salsa over a baked piece of No Fry Fry Bread.Press
Sebastian Garcia
Equity & Inclusion Office Aid, CAMP Scholar, MEChA Secretary, KAIZEN
Pescado Zarandeado (a kind of grilled fish)
|Serves 4| |Prep time: 25 mins.| |Cook time: 25 mins. |
Ingredients
2 dried ancho chiles, stemmed and seeded
2 dried guajillo chiles, stemmed and seeded
3 cups water
1 1/2 tablespoons lower-sodium soy sauce
2 teaspoons lower-sodium Worcestershire sauce
2 teaspoons tomato paste
2 teaspoons lime juice
1 teaspoon dried oregano
1/2 teaspoon ground cumin
4 garlic cloves, peeled
4 (6-ounce) skin-on snapper fillets
1/4 teaspoon salt
Cooking spray
8 lime wedges
Instructions
Combine all chiles and 3 cups of water in a pot, and bring to a boil
Once boil, let stand 5 minutes
Strain the chiles through a sieve into a bowl, reserving 2 tablespoons of the water from where the chiles were boiled in
Place chiles, water, and the lower-sodium soy sauce, lower-sodium Worcestershire sauce, tomato paste, lime juice, dried oregano, ground cumin and 4 garlic cloves, in food processor; process until smooth.
Score skin of fillets and sprinkle fillets with salt.
Coat fillets with chile mixture; let stand 5 minutes.
Coat pan with cooking spray.
Heat a large grill pan over high heat.
Add fillets to pan, skin side down. Grill 3 minutes, without moving. Turn and grill 3 minutes or until fish flakes easily when tested with a fork.
Serve with lime wedges and enjoy
Lisa, International student from China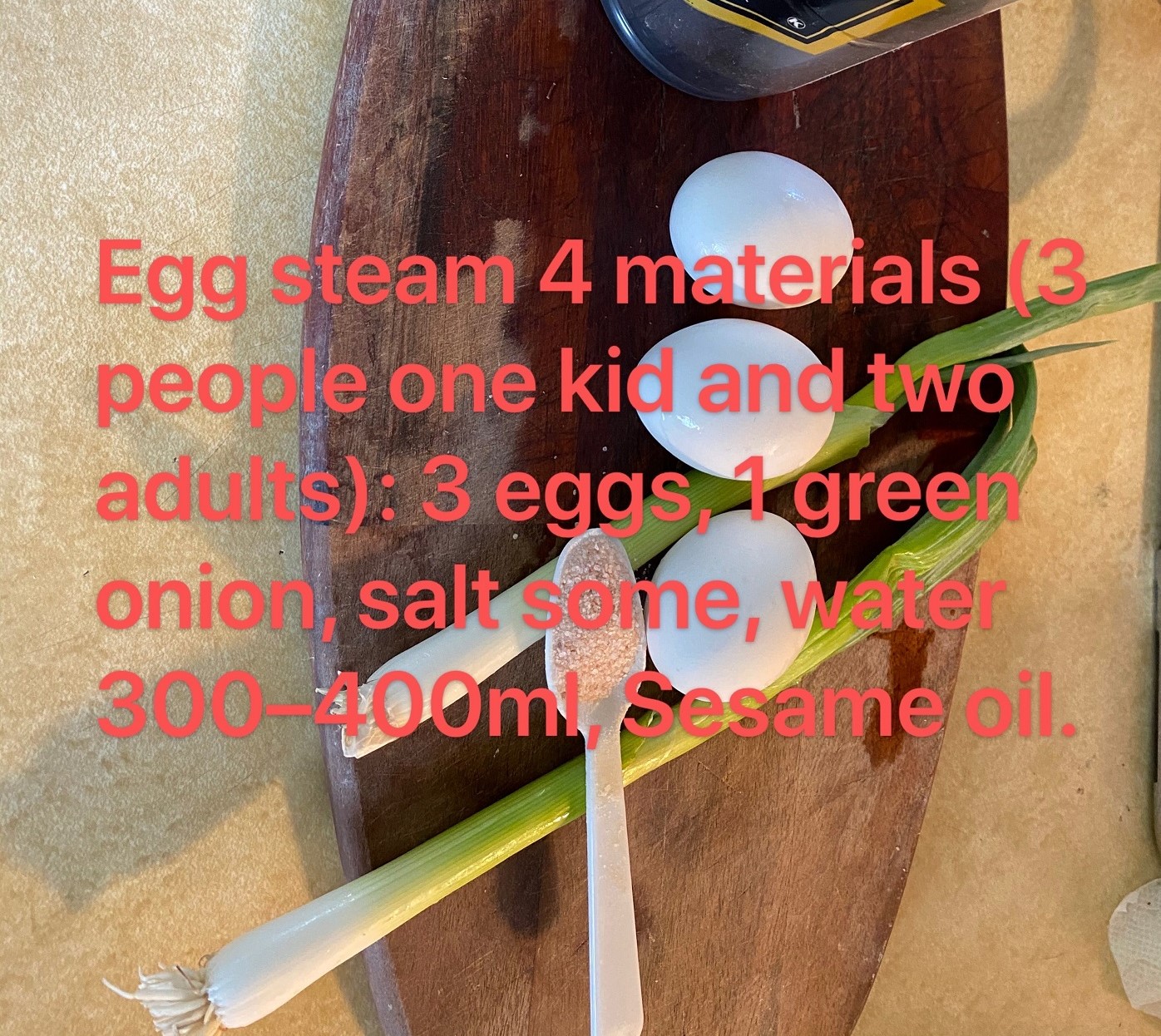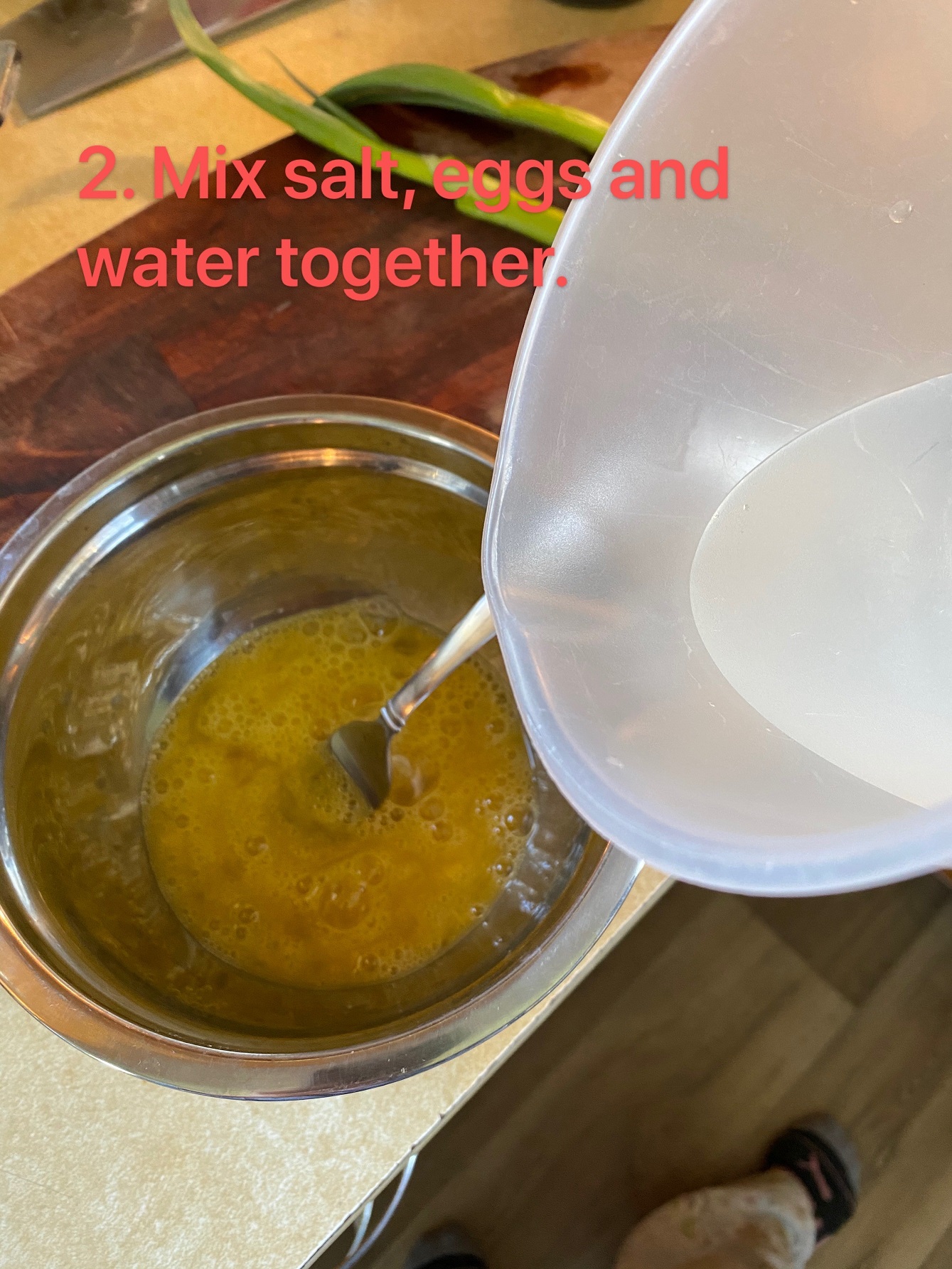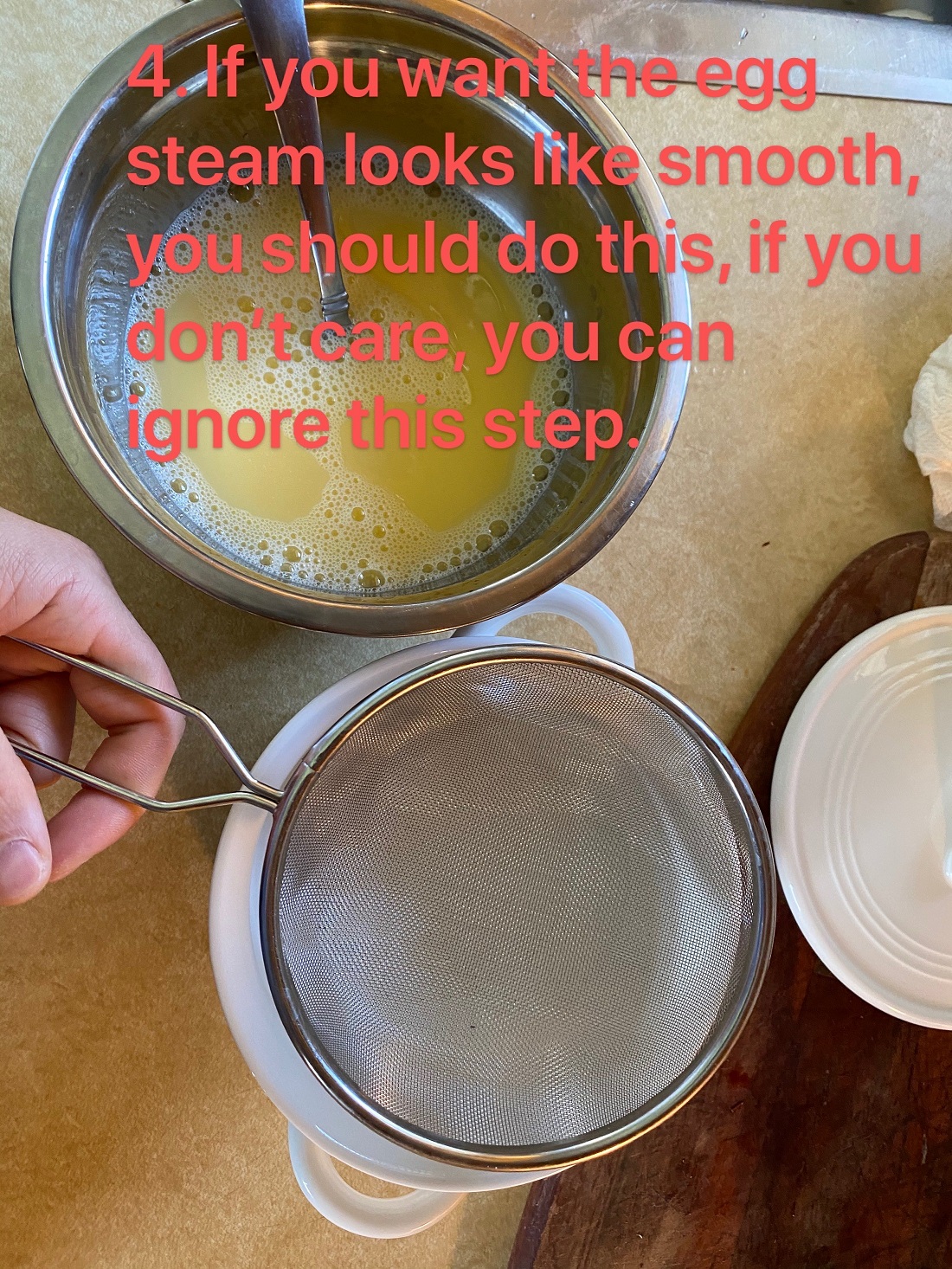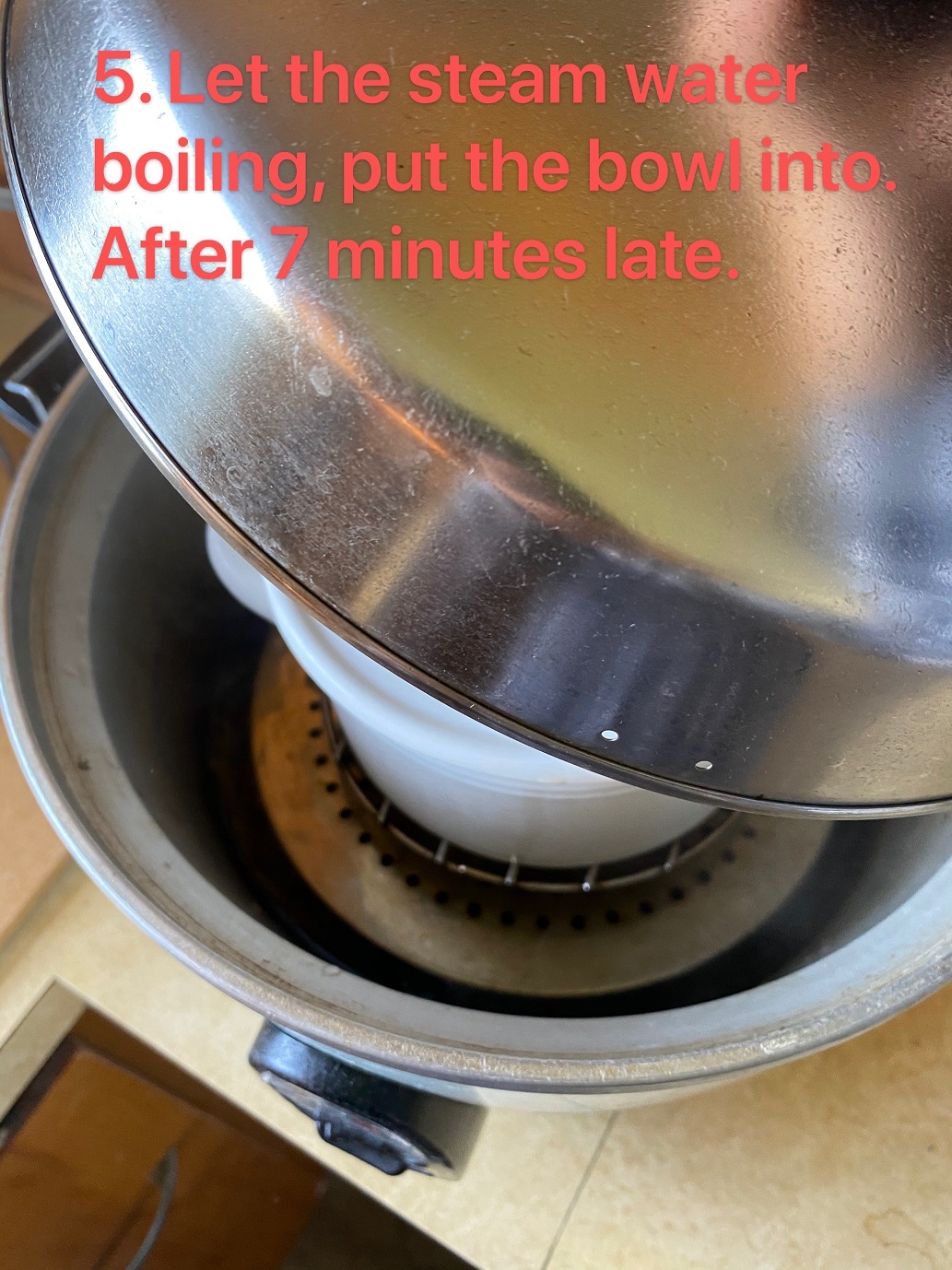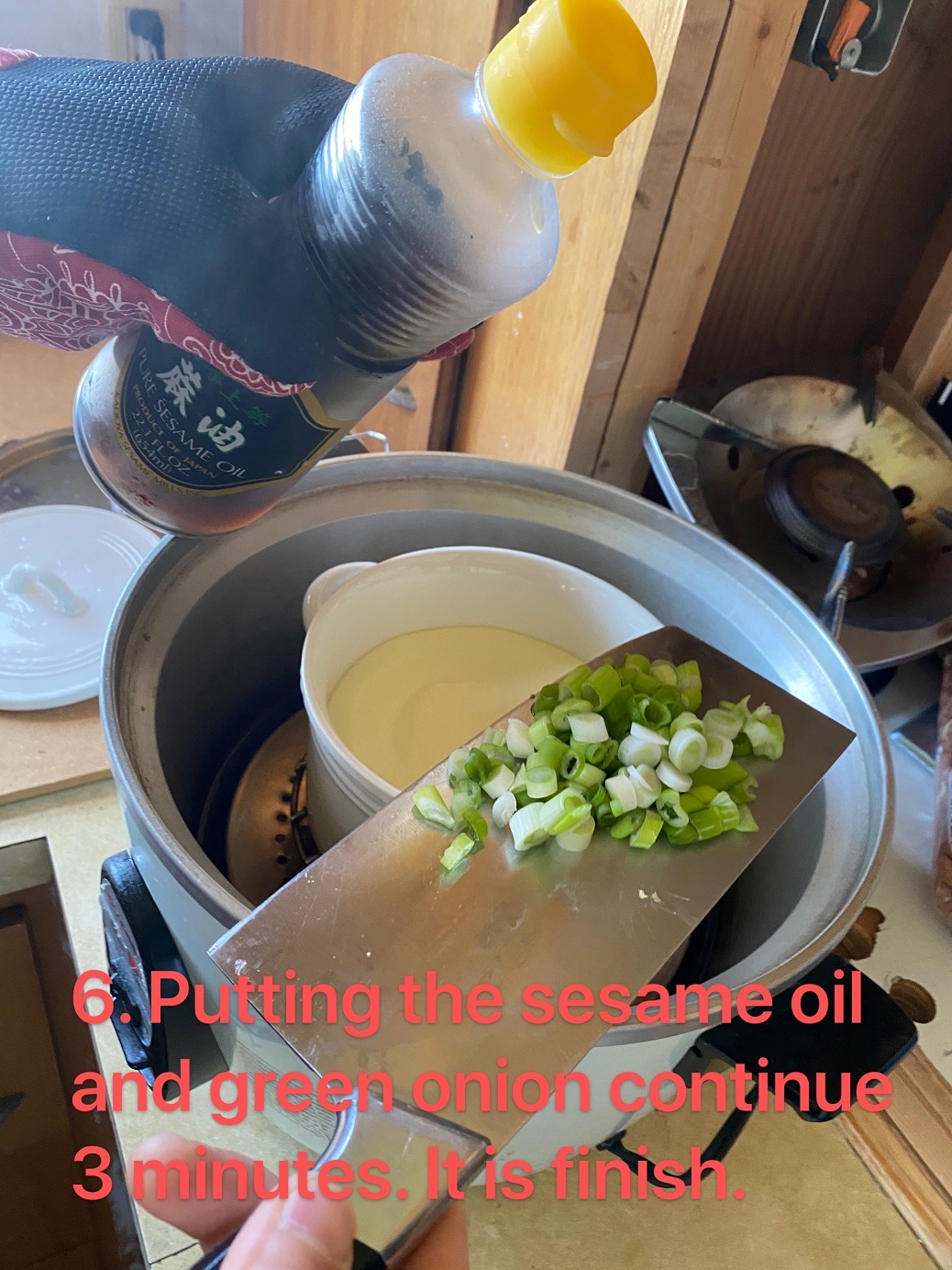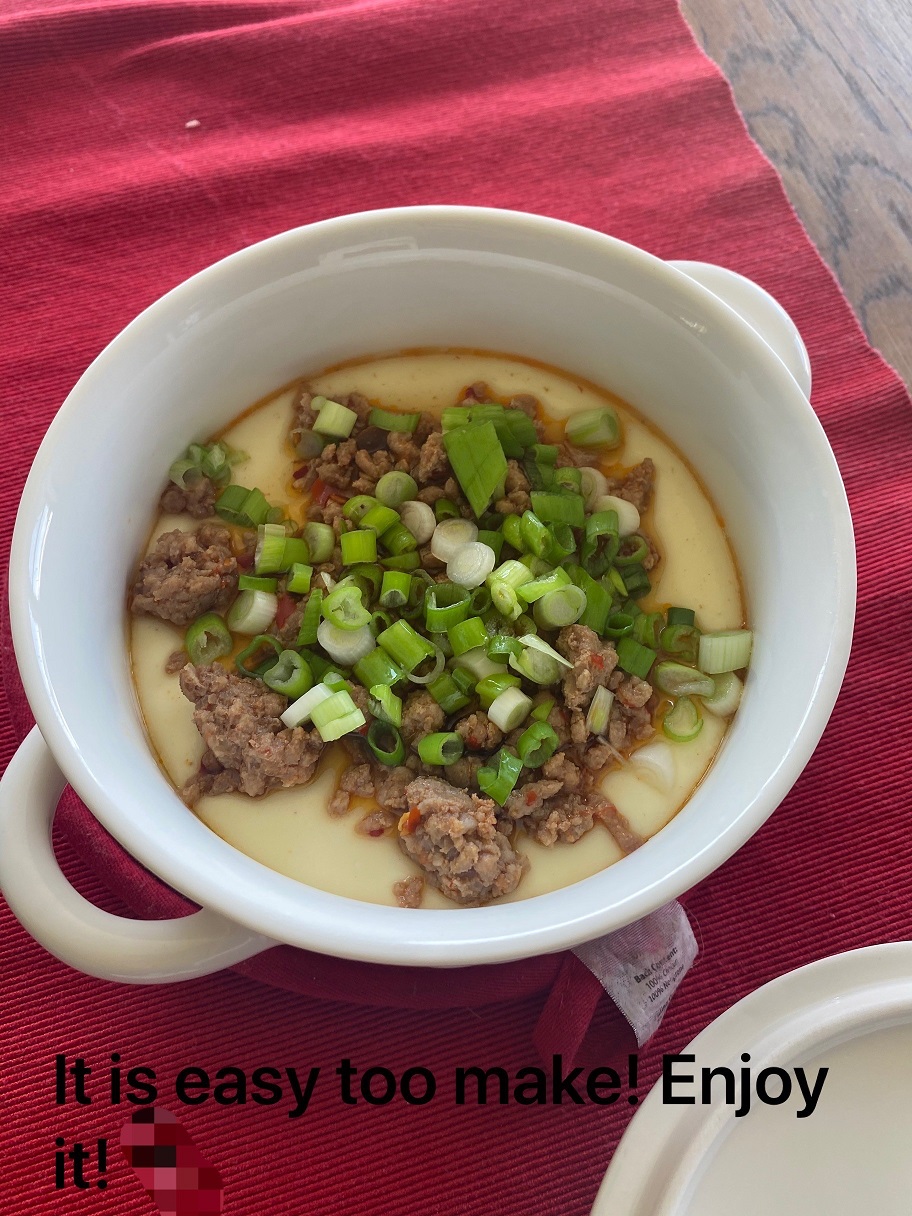 Reika S.
International Student from Japan
Mitarashi dango
|Serves 5| |Prep time: 30 mins.| |Cook time: 15 mins. |
Ingredients
Mochi
2/3 cup Shiratama Powder
1/3 cup Water
4 Bamboo Sticks
Plenty of Water, for boiling mochi
Syrup
2 Tbsp Soy Sauce
2 Tbsp Mirin
4 Tbsp Sugar
2 Tbsp Katakuri Powder
½ cup Water
Instructions
Boil a lot of water.
Add shiratama powder in a bowl, and mix, gradually adding water.
Once it's as soft as an earlobe, make 16 balls.
Add the mochi into the boiling water and cook for about 3 minutes.
When the mochi balls start to float, remove from hot water and place them in cold water.
Drain the water, and stick onto bamboo sticks (4 balls per stick)
Carefully place mochi sticks in a toaster and toast them until slightly burnt on top.
Mix together the ingredients of the syrup in a small pot.
Heat over low heat until syrup is thick. Pour on top of mochi balls.
Advice from me:
Please don't use any flour which is made of tapioca or almond! The texture will be totally different. Rice flour or mochiko only! (Shiratama powder is also one of rice flour).
Katakuri powder written in the recipe is the same as potato starch. If you don't have it and are lazy to buy, corn starch will be substitute for potato starch as well.