Tutoring Services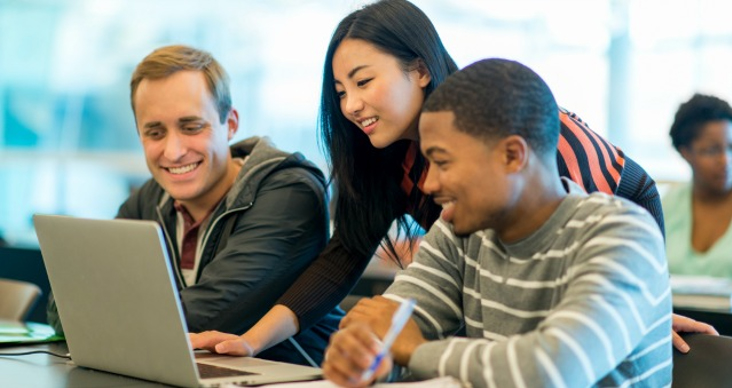 Wenatchee Valley College offers in-person and online tutoring services to provide supplemental, instructional support for all WVC students. Tutoring services here at WVC give students a dynamic, collaborative learning opportunity to enhance their educational experiences.
Tutoring Services
These services are available free of charge for all WVC students currently enrolled in classes, regardless of the number of credits, academic program, or academic degree.
For Omak Campus, WVC is offering all tutoring services online. Please see the eTutoring website or the eWriteLab in Canvas for more information.
Tutoring in Academic Support Programs
Wenatchee Valley College offers academic and financial support programs to all eligible students. These specific programs offer their own tutoring services in their available support options.
The College Assistance Migrant Program (CAMP) at Wenatchee Valley College is a federally funded* program designed to help students from migrant and seasonal farmworking backgrounds during their first year of college. It provides academic and financial support services to empower students so they have a strong foundation to build upon as they work toward a bachelor's degree.
CAMP also collaborates with college instructors, student services and community-based organizations to improve educational opportunities for all students to be successful.
Phone: (509) 682-6973
Email: camp@wvc.edu
Mathematics, Engineering, Science Achievement (MESA) offers academic and professional support services to qualifying students who intend to transfer to four-year universities in pursuit of science, technology, engineering and mathematics (STEM) majors.
MESA students have access to a dedicated student center (located in Eller-Fox 3016), available Monday-Friday, where they can gather to study, meet with tutors, make new friends and engage in science. At the MESA center, students have access to computers, whiteboards, a refrigerator and microwave, and copies of the latest STEM textbooks. MESA students will also find noteworthy science news and internship opportunities posted at the center.
The Wenatchee Valley College Student Grants and Transitional Studies Department Lab serve students of WVC with financial and academic supports. AmeriCorps National Service Volunteers serving at Wenatchee Valley College are Mentors/Tutors that will provide full-time tutoring and assist students with FAFSA/WAFSA applications, scholarship applications, technical help, and other resources that may help students make their college experience successful.
In-person tutoring and academic support:
Meet with a mentor/tutor in person Monday-Friday, 8:00 a.m.-5 p.m. in Mish ee twie (MET) 1132 or contact tutor/mentor via email to meet at a specific date and time.
AmeriCorps National Service Volunteer & WVC Mentor/Tutor: Donna Henderson
Email: dhenderson@wvc.edu
AmeriCorps National Service Volunteer & WVC Mentor/Tutor: Yatzari Martinez-Guerra
Email: ymartinez-guerra@wvc.edu
Since 2015 TRIO Student Support Services at Wenatchee Valley College has provided academic and other support services to over 400 students. We helps students persist, graduate, and transfer to a four-year institution. WVC's TRIO SSS team provides individualized support to 140 participants every academic year. We cover topics such as: financial literacy, tutoring, academic advising, transfer assistance, career planning, and more. Our participants are first-generation (parents do not have a bachelor's degree), meet federal income requirements, and/OR have a documented disability. Nearly half of WVC students are eligible to participate in TRIO SSS. All students who are interested in a bachelor's degree are encouraged to apply or complete our eligibility quiz below. Our staff make efforts to help students identify other resources if they are not eligible for TRIO SSS.
Want to become a tutor?
Contact Brett McGinnis at bmcginnis@wvc.edu